Novmber 2020
With the front end metalwork in good order, the next job is getting the front subframe on, which will mean the shell cam be moved easily again!
Subframe stripped down, scrubbed and repainted.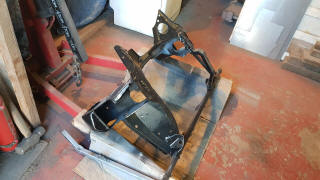 New cones, trumpets, bump stops and bushings all in place.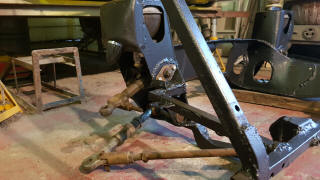 As the steering rack goes on before the subframe, that needs to be cleaned up and painted too.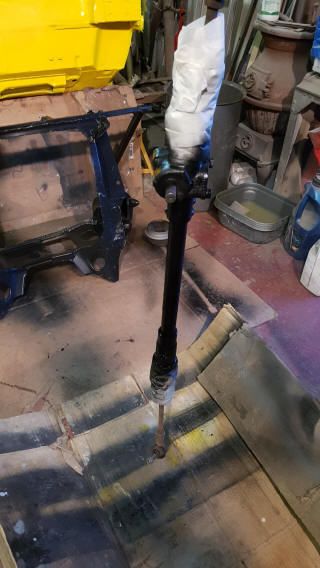 Also seemed a good opportunity to fit a couple of spacers to limit the steering lock which should give a bit more clearance around the engine and inner wings.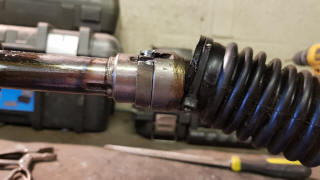 Steering rack and subframe fitted. That allowed the hubs and wheels to go on, which were then strapped down to ramps, stopping things rotating when undoing the hub nuts.
Stripping, cleaning and painting. New bearings and ball joints going in.
Shiny new disks added, ready to fit.
Oh yeah, new track rod ends as well to finish things off.
Back on four wheels !!!