September 2016. Doris returns
Yes, it's true, after 11 years away, Doris is back!

(Only a minor issue with the 'run flat' trailer rubber.)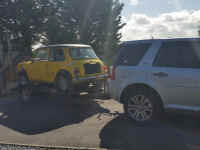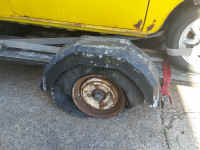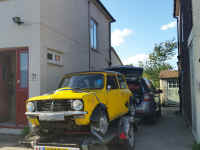 Um, dad, what gearbox is that ?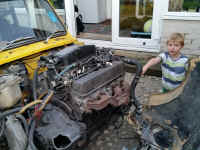 Good job there's some spare stickers...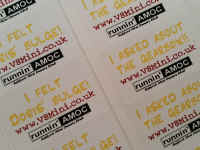 Bodywork is in need of attention as some of the paint has lifted, but considering the respray in 2004 was a a panic job over one weekend, she hasn't faired too badly.

Quite a nice collection of spares including a couple of gearboxes.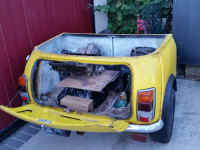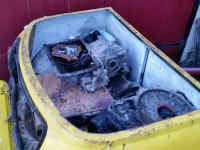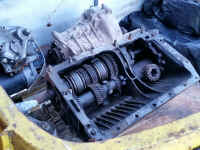 There is a bit of reassembly needed to finish the install of new clutch & starter bits, plus a couple of other boxes of goodies that Adam had been collecting, including new shocks, trumpets, arches, handles locks and sundry other bits still to be discovered :)

Seems I have a bit of renovation and recomissioning to do!