AVIs compressed using DivX', see Tech Files for 700k download
After swapping the clutch slave for the small bore Mini slave it was time for a bit more testing to see if anything would fall off.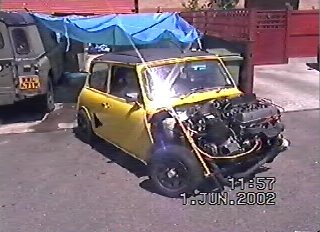 Just a little chirp from the tyres Wheelspin.avi (1.5Mb)
Then out for a bit of a road test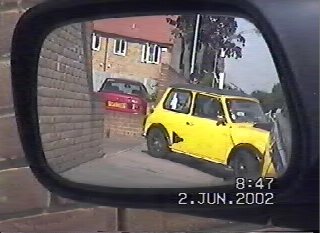 Through some wiggly woods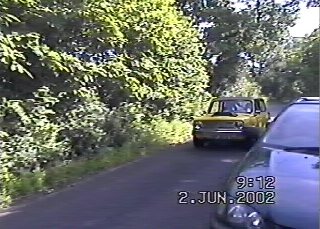 driveby.avi (830kb)

The steam venting onto the top of the tyre hints at cooling problems !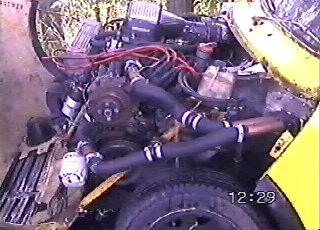 So temporary side scoops were added to grab a bit more air in.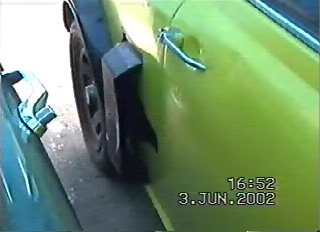 The other option at the front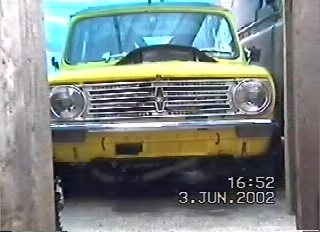 Is to bung a small auxiliary radiator on.