On Wednesday I 1/2 lifted out the engine to sort out another oil leak.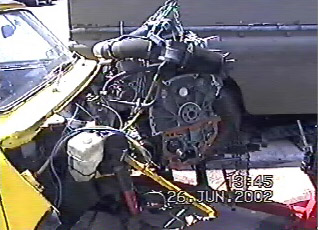 Hooray for the magic of orange silicone goop :-)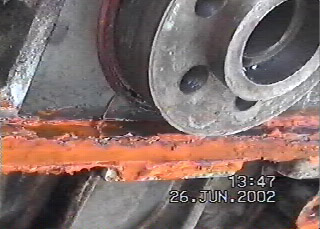 Fitted Wed, blown up Thur, out again on Fri.
Once more into the shed dear friends,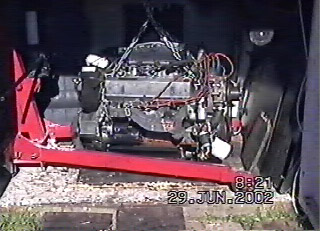 Then in what seemed like the blink of an eye, but was in fact 3 hours, it was all apart (again).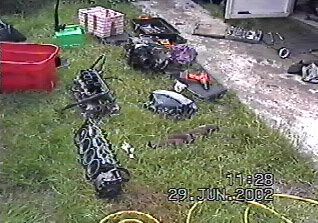 No signs of any big chunks in the gearbox, but the dents in the head show that some bits of ring made it above the piston.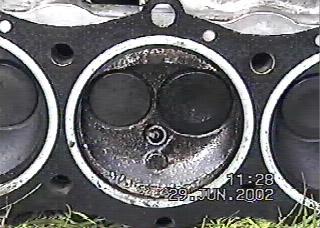 Leaving a nice hammered finish on the top.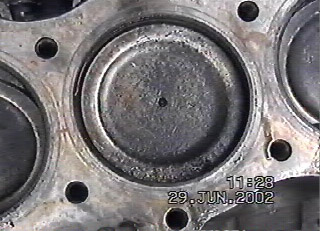 Seems like the top ring has a bit missing, as does the side of the piston!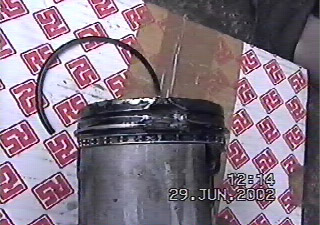 Luckily the bore seems to be unmarked :-)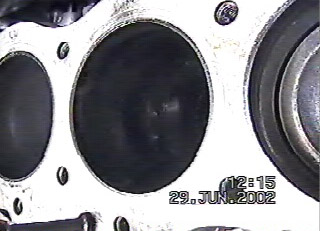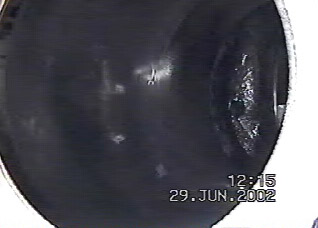 After the fun of stripping the engine it was time to relax with wheels (and some beer).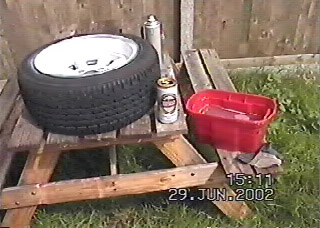 First rub 'em' up a bit to make a nice key for the paint.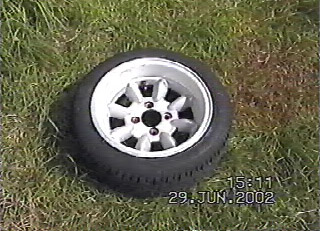 Then add lashings of white primer followed by 'quite loud' orange :-)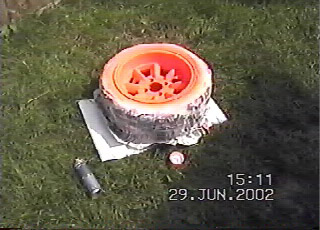 Meanwhile Elaine & Lynne were playing 'mud pies'. Ok they were adding more plaster to the bonnet scoop design.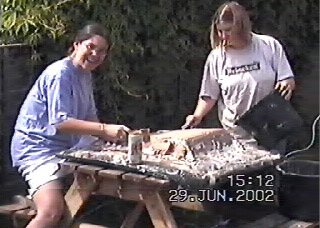 Perhaps I should spray Damian's wheels too, the orange looks OK with the blue...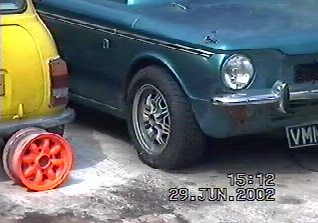 Not sure about the lump on the scoop.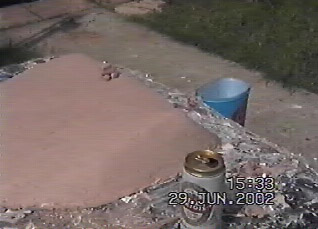 Ahh, a beer inspired mini-monster-truck bonnet mascot :-)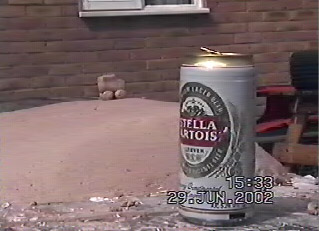 No turning back from here !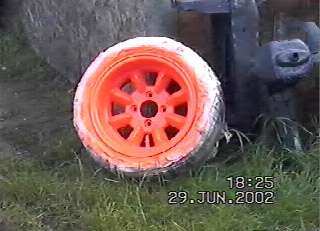 Nice contrast between the wheel and tyre.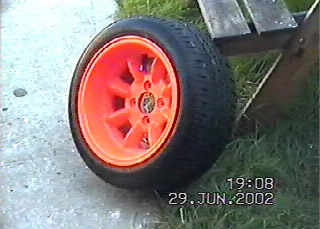 Ideal to brighten up the dullest dining room !!!