New improved beefy brace bars!
3mm steel plate behind shock mount, bolted & welded to shell. 2mm thick 25mm box bolted at the top & welded to the front subframe at the bottom.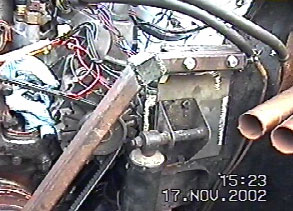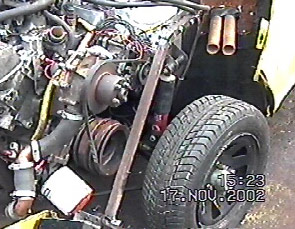 The new bars sit 30mm further out so that you can actually get the fan belt off the pulleys now!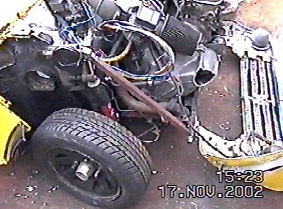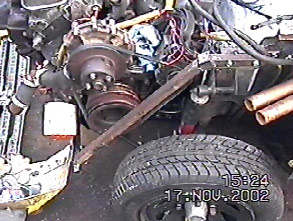 Most of the pattern for the bonnet scoop mould removed from the bonnet.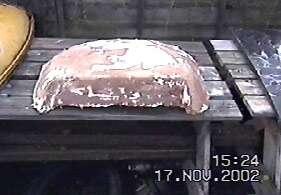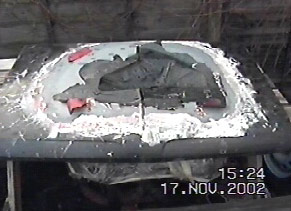 Sadly some of the pattern remained inside the mould :-(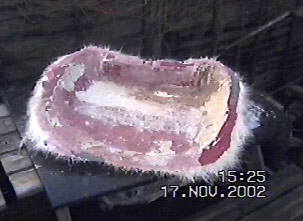 Slightly nasty looking bubblegumy sort of lump ???