Prototype steel crown wheel and pinion (left) 2.7:1 giving 21mph/1000rpm in 4th gear. Original set (right) 3.72:1, 15mph/1000rpm. See difs_2.xls for gear ratios on several diffs.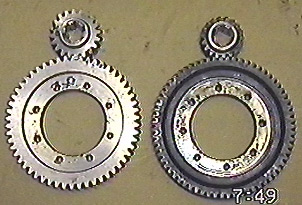 Hopefully the 'chunky' Princess diff (a whopping 10" long) will cope with the V8 power.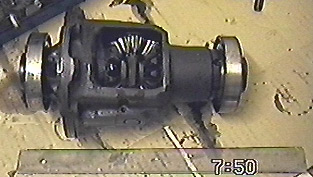 The small collection of gearbox bits that need to be removed to get the diff out.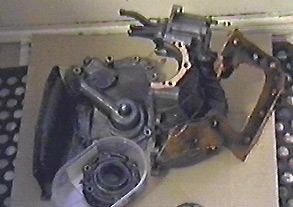 This retaining plate should hold in the 3rd motion bearing, but the new pinion gear sort of jams against it.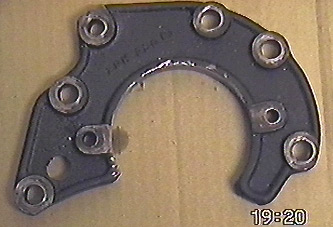 However a bit of creative grinding allows the gear to fit, and still leaves enough metal to keep the bearing in (hopefully!).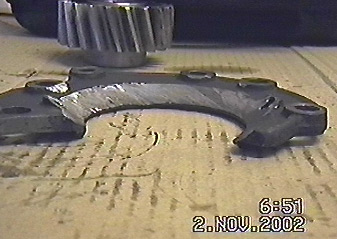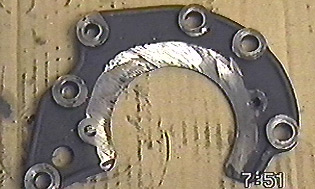 The retainer back in the box.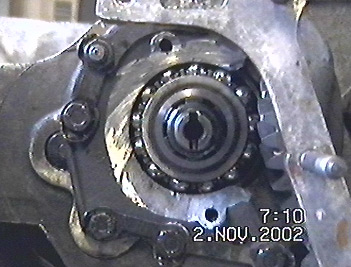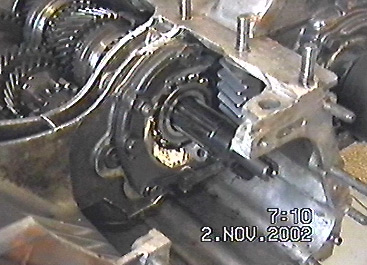 Gears all fitted.