Seems a shame to take it all back out again, but the subframe needs quite a bit of welding and a lick of paint.
After nearly two days of cleaning, welding, grinding and painting, the subframe almost looks respectable.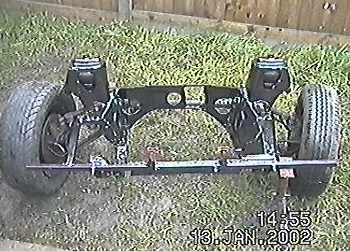 The wet Hammerite doesn't help the clarity, but this pic shows the big box section that sits under the gearbox.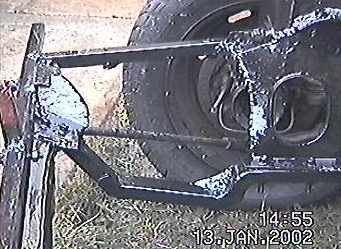 The top view shows the outer bar that connects the brace bar to the back of the subframe. This is drilled and sleeved for the engine mounts.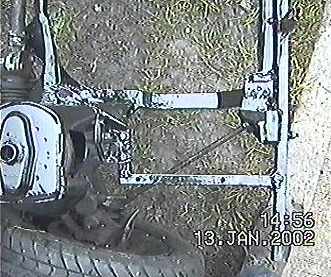 Yet another view (sorry).