Some new 2" bore bits waiting to be made into some sort of exhaust system.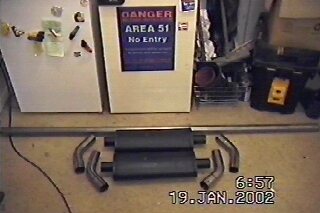 A quick test shows that both boxes will fit behind the rear subframe quite well.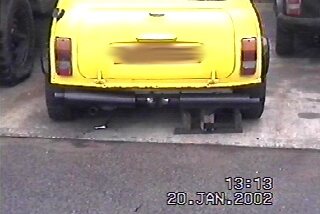 When the existing RC40 is removed the boxes will sit an inch or so further forward, so the silencers may fit under a rear valence.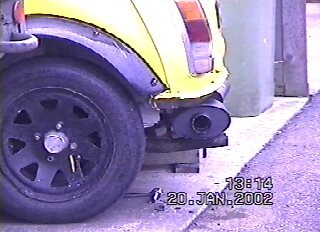 To leave discrete side exit pipes !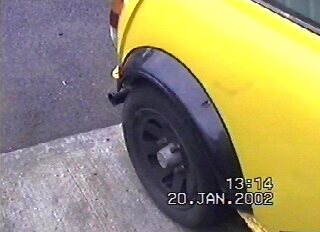 Baking the stove paint onto the quick bodged twin elbow thingy.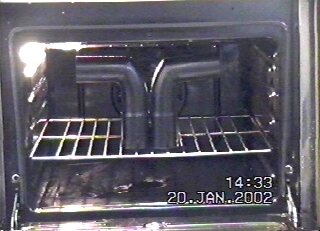 The DCOE K&N filter at last modified to fit the DCNF carb.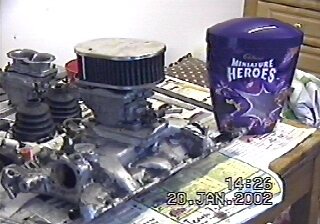 Disecting a 'Minature Hero' container.....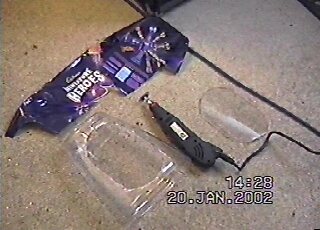 To make a Blue Peter stlye scoop !!!