Crank Adapter !
As you can see the "Magicspanner Propulsion Lab" is a bit limited for space.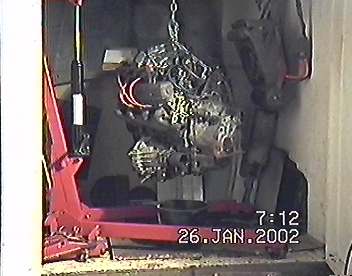 First the oil is drained into a suitable bucket, then the transfer housing comes off to reveal the flywheel.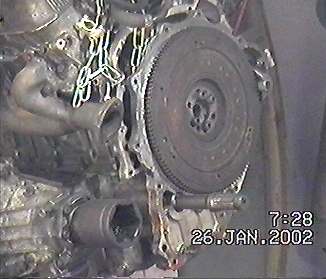 A few bolts later and that falls off complete with the epoxy prototype. The engine has been run for about 5 mins with a couple of 3000 rpm bursts on this temporary adapter with no signs of damage !!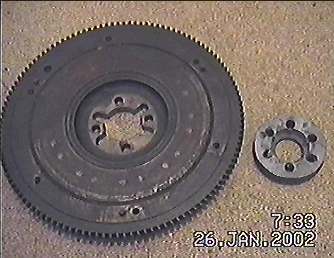 Here we can see a small family of 3 steel adapters making friends with the flywheel.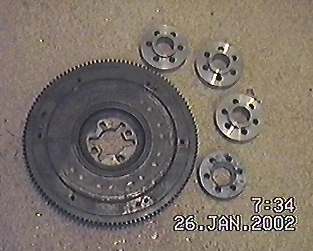 Then one decides to show how much nicer than it is than epoxy. Note the 'evil' irregular bolt drillings to match the V8 crank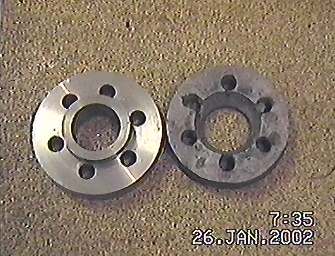 Here is the spare crank waiting for the first trial fit of the new adapter...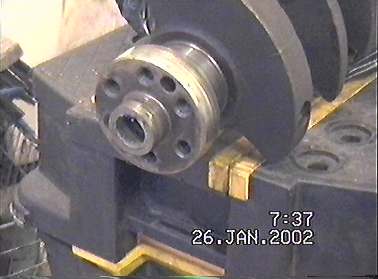 Nice snug fit onto the crank tail, and the bolt holes all line up too - bonus !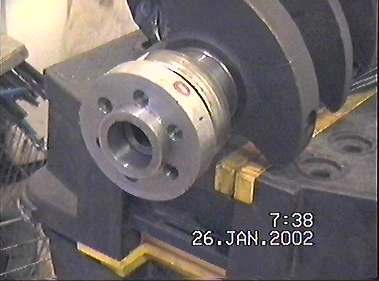 Then the Princess flywheel is test fitted to the adapter.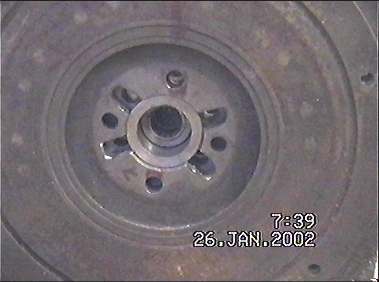 Having checked the parts will fit, it's back out to the shed.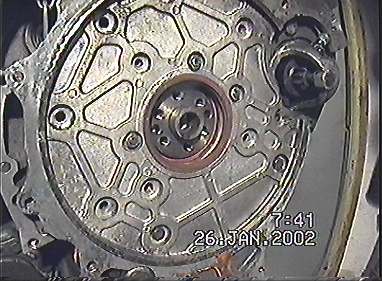 The adapter is a perfect fit into the seal on the Princess transfer plate :-)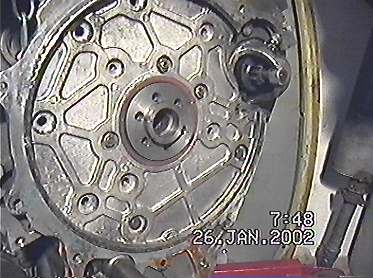 Then the flywheel goes on, and 4 allen bolts go through the flywheel and adapter into the crank. The remaining two bolt holes still need to be drilled into the flywheel.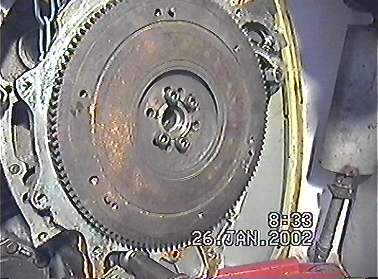 The original Princess (weedy) clutch is trial fitted, the allen bolts for the crank are a bit high so there is slight fouling on the clutch plate springs.