7:03, a fine time to start getting the engine out.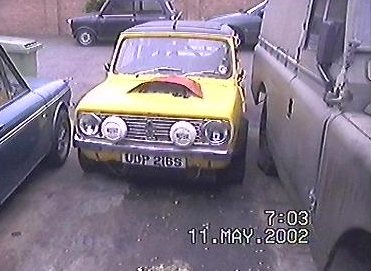 Flip front opened and plenum top taken off.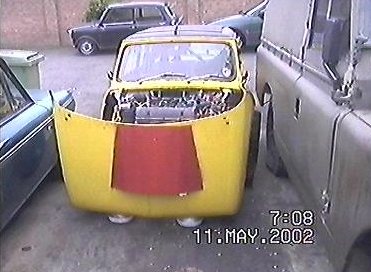 Wiring hooked under wipers, plumbing undone, exhausts detached, gear linkage undone.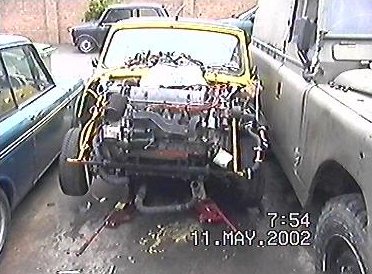 Engine chained to crane ready to go.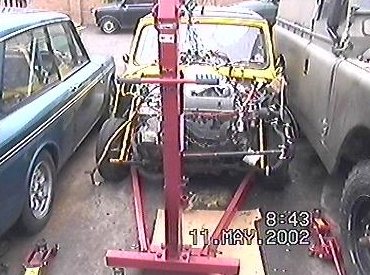 Just lifting clear of the subframe to undo the speedo cable.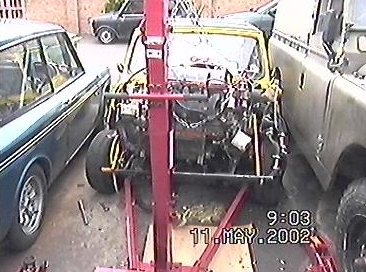 All done, stop the clock at 2 hours and 3 mins :-)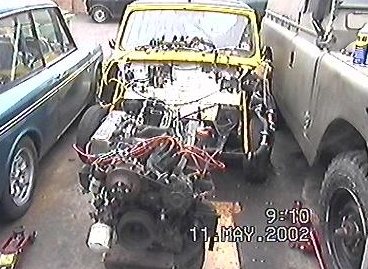 The reason for the extraction:- oil leaking out from between the two steel sheets welded together to make the prototype adapter. Maybe I should have just left them separate with pretty orange silicone instant gasket between them !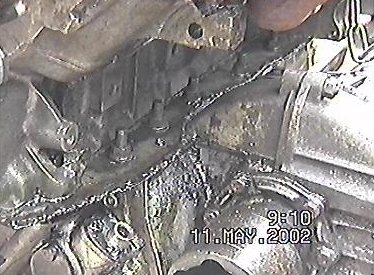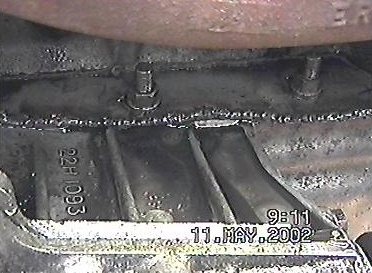 Ooo, nice looking shapes, in a familiar colour....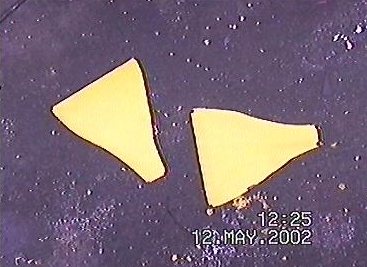 Ahh, that explains it - easy access to the storage bins !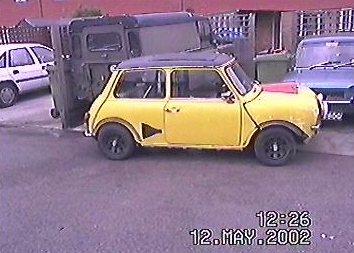 Cardboard being used as a template to help design the ducting.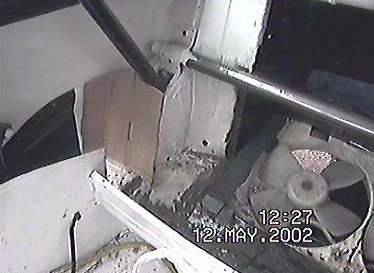 It's amazing what you can prototype with chicken wire and gaffer tape.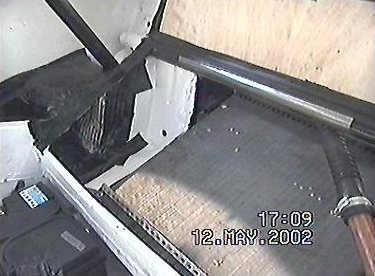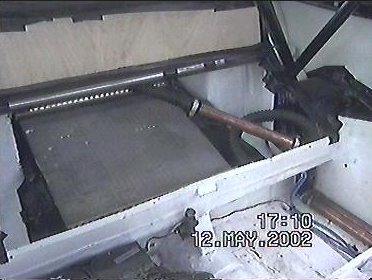 Then cover it all again with temporary plywood bulkhead.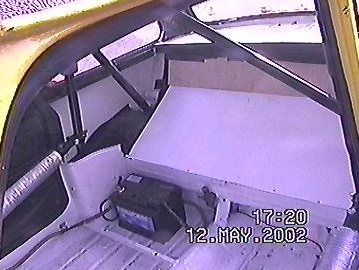 At last, an adapter to plumb the braided Mini clutch hose onto the Princess slave cylinder :-)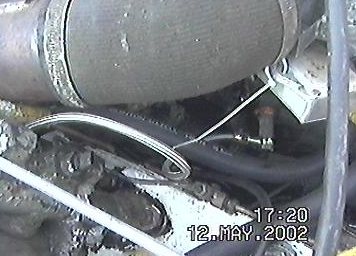 Looking like a plumbers nightmare up front and the two extra hoses for the heater don't really help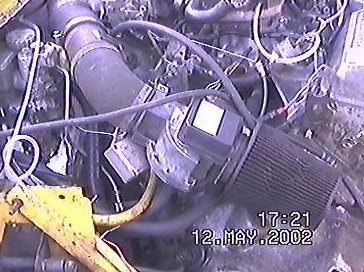 The other end is much neater, and now has a tap to bleed air or water from the radiator. Just right for a cuppa after a quick run - antifreeze is quite sweet so no need for sugar ;-)